This is a question, that has been in the lips of political watchers in the state, as they watch unfolding events within the Imo State Chapter, of the All Progressives Congress APC.
The distance, Hon Chike Okafor, the Federal House of Representatives member, representing Okigwe South, have been giving his political mentor and former boss, Senator Rochas Okorocha, have become quite glaring even to the apolitical observers.
A statement credited to Okorocha recently, urging Okafor to change his ways, and come back to the fold that produced him, also seemed to lend credence to the assumption, that Chike Okafor may have dumped Rochas Okorocha, and embraced the Hope Uzodinma administration.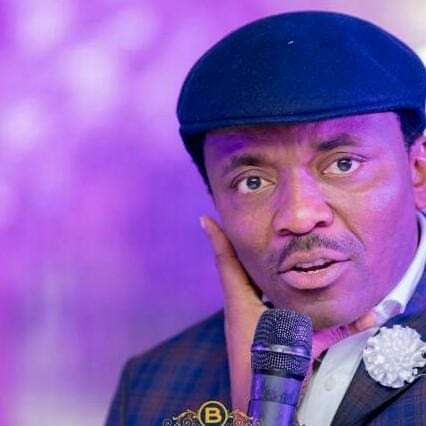 Before 2011, Chike Okafor was a staff of Zenith Bank, and it was from there, Okorocha would pick him up, and make him the state commissioner for finance, a position that afforded Okafor the opportunity, and the financial muscle to execute the Federal House of Representatives election in 2015, and move to Abuja to represent his people.
Still being faithful to his protégé, Okorocha would intervene, to save Chike Okafor, from having to face off against the late Emenike (Ototo Nwa), who would have defeated Okafor for the party ticket with ease.
Okafor barely managed to make it out of the woods in 2019, probably owing his emergence to Hon. Emeka Nwajiuba, who would jettison his House of Representatives slot, which he had already beaten Okafor for, and take up the position of junior minister for education, offered to him by President Muhammadu Buhari.
Many political analysts wonder, whether Chike Okafor's decision to support Hope Uzodinma and Nwajiuba, against Okorocha, is because of a sense of indebtedness to Nwajiuba for delivering him back to the Green Chambers.
Others believe that Okafor is just being smart and opportunistic, by pitching his tent with the moving train, which right now, is Hope Uzodinma.
There are still others who believe that the shadows of Okafor's past, as Imo State Commissioner for Finance, under whom, almost all the financial allegations levelled against Okorocha were perpetrated, had forced Okafor to join the Uzodinma camp, to save his skin from possible litigation, should Uzodinma go ahead with the reports from the probes against Okorocha.
Okafor have been noticeable absent in functions and events, where Okorocha or his son inlaw, Uche Nwosu are attending.
Other young politicians such as Ozb Ozuruigbo, amongst others who Okorocha elevated politically, as he did Chike Okafor, have not hidden their support for the man who helped them get to where they are, and several opinion moulders, have tagged Okafor as ungrateful, if he would dump Okorocha for Hope Uzodinma.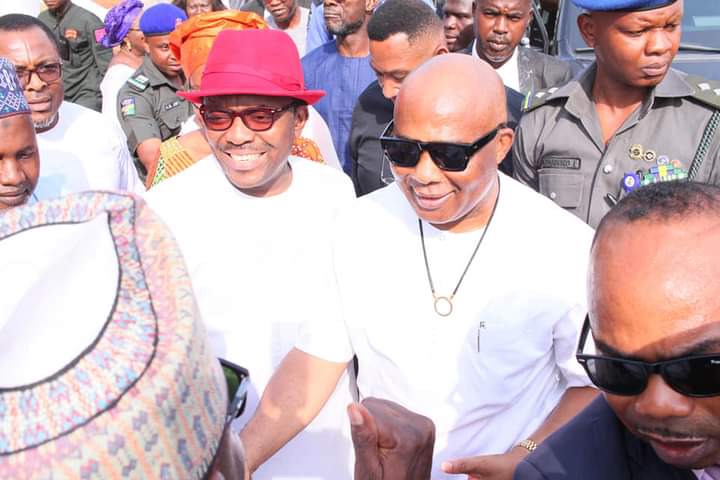 Chike's rejection of Okorocha seems even more pronounced, by the fact that he has not invited Okorocha to the unveiling of his projects, rather would always invite Uzodinma for them, unlike others who were helped into higher political offices by Okorocha.
Others however believe that the supposed church Deacon, is just being a smart politician and planning for his return to Abuja in 2023.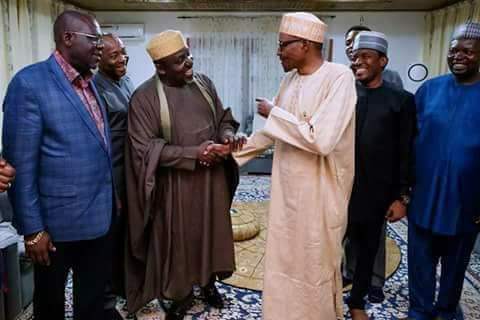 Some school of thought, believe that Okafor may still hold a grudge against Okorocha, for allegedly deceiving him into believing he would hand over power to him.
Remember towards the run-up to the 2019 elections, Okorocha visited Buhari twice, and both times in the company of Okafor, who he allegedly presented to Buhari as his choice, yet secretly nursing the ambition to present Uche Nwosu.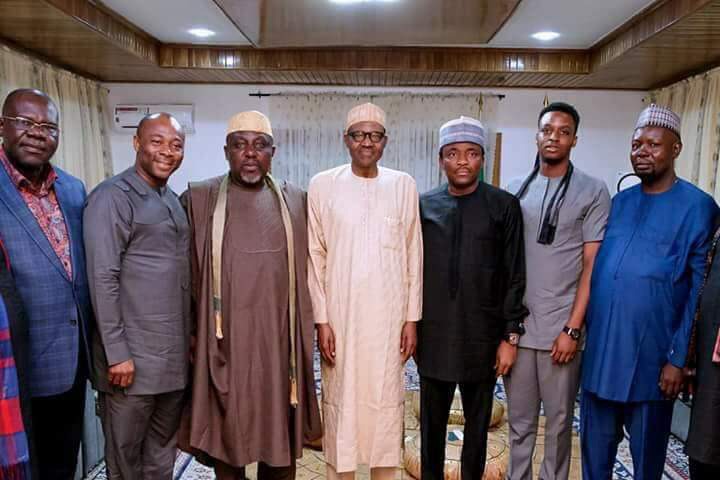 In the pictures taken, Okorocha had positioned Okafor tactically beside Buhari, probably giving the impression to Buhari, Okafor and the viewing public, that he had settled for Okafor.
Okorocha and Uzodinma have been locked head to head, in a battle over who takes over the party in the state.
Okafor had initially been neutral in the matter, but recent indications shows that he has pitched his tent with the Uzodinma faction, against the Okorocha faction that brought him to power.